Online Dialogues
at the Global Dialogue Center
CELEBRATING OUR LEADERSHIP
An ONLINE Women's Gathering with South Africa's Wendy Luhabe
Tuesday, 9 August 2011 - WOMEN's DAY | SOUTH AFRICA
Hosted by Debbe Kennedy, author and founder
Global Dialogue Center and Leadership Solutions Companies
...a commemorative webinar honoring South Africa's Women. Join us!

The Global Dialogue Center is pleased to present the "pearls and gems" of insight and wisdom from Celebrating Our Leadership...an ONLINE global dialogue webinar with world renown thought-leader, South Africa's Wendy Luhabe and women from South Africa and 13 countries around the world.
VIDEO WEBINAR REPLAY | To view, click on this link or the image below;
allow a few seconds for it to open; when the video play opens, click on arrow in the image to
play the video.
NOTE: The video begins in silence, followed by the opening tribute.
Segment timings and Slideshow Summary, Handouts, and other Resources are below.
The Video Tribute is included in the replay and also available to view and download below: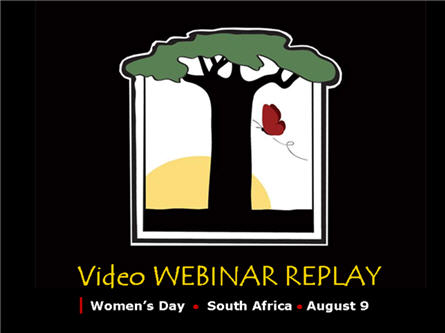 Video Replay QUICK REFERENCES:
Below are beginning times (in minutes) to find key segments of our global
women's conversation:
00:00
Introduction and Opening Tribute
to South Africa's and her magnificent women
Who showed up? What you told about yourselves?
04:24
OPENING REMARKS | Wendy Luhabe
South Africa's Women's Day and it's relationship to WOMEN
today | who attended this historic gathering and what you told us
08:48
PREPARING for OUR DIALOGUE
Passions | Hopes for the Future | Concerns
with Wendy Luhabe and Debbe Kennedy
12:56
CELEBRATING OUT LEADERSHIP | Our Dialogue Together
Sharing insight and answering your questions.
13:05 Thought Leadership: Using our influence for GOOD
27:17 Integrated Mentoring: Seeking, finding and giving to others
45:29 Work and Life: Finding the balance
48:34
REFLECTIONS of Our Experience Together
Informal dialogue with participants from around the world.
78:11
MESSAGES to TAKE HOME
Closing thoughts from Wendy Luhabe and Debbe Kennedy
Finale with piano by Jessica Roemischer, pianist, composer,
and transformational advisor.


VIEW GDC VIDEO TRIBUTE to SOUTH AFRICA
http://bit.ly/VideoTribute-SA | CLICK on link or on the image below.
Get inspired to attend! The Global Dialogue Center's video tribute to South Africa
and her magnificent women, commemorating their National Holiday |
Women's Day 2011 at the Global Dialogue Center.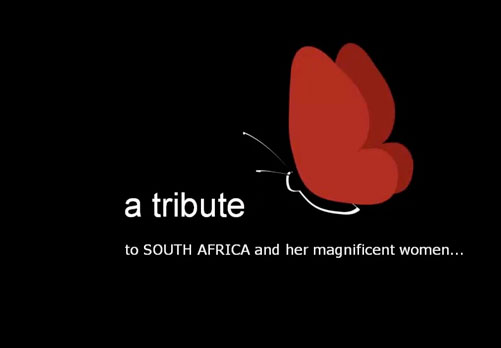 SLIDESHOW SUMMARY and HANDOUTS
All documents are in pdf format

MUSIC by Jessica Roemischer
Learn more about Jessica Roemischer, transformational advisor, pianist, and composer, who
contributed the SOUTH AFRICA FREEDOM MEDLEY for the VIDEO TRIBUTE above.
Brought to you by the Global Dialogue Center ONLINE CONFERENCE CENTER