Moments of Insight with Stewart Levin
in·sight --- the power or act of seeing into a situation


Our Moments of Insight audio learning series was inspired by our Global Dialogue Center Community and represents our intentional focus and commitment to the highest quality virtual leadership, professional and personal development experiences. It represents another new way of putting our differences to work for the good of all. Each individual series captures insights from notable thought-leaders in their respective fields.

Listening options: All audio programs are in MP3 format and can be played on your computer or downloaded to a portable MP3 player. Click the audio controller associated with each program or click "download" to access a program. Programs are optimized for presentation through Internet Explorer and Firefox (on Windows) and Safari and Firefox (on Mac).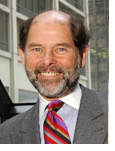 Creating Sustainable Collaboration
with Stewart Levine, creative problem solver and author of two compelling books: Getting to Resolution (Buy the book) and The Book of Agreement (Buy the book) published by Berrett-Koehler in San Francisco. In this six episode contribution, Stewart Levine explores moments of insight about communication, relationships, achieving results, and the essential fuel that drives and sustains great teams. Six episodes: To listen, click on the links below.


1-The Foundation: Masterful Communication (5:05)

2-The Road Map: Project Management (4:30)

3-The Mediation: Team Building of Dialogue (4:26)

4-Building the Covenant: Connection of Mind and Heart (5:16)

5-The Cycle of Resolution: Maintaining Relationship (5:43)

6-The Profound Productivity of Connection (5:16)
Visit Stewart Levine's website.